19 / 11 / 2023
Save the date: 19 November 2023. Feel the wind in your hair, the sand in your face, and the roaring waves of the North Sea at the 27th edition of De Panne Beach Endurance. Also known as the "mother of (all) beach races", it's the biggest beach race with an international character.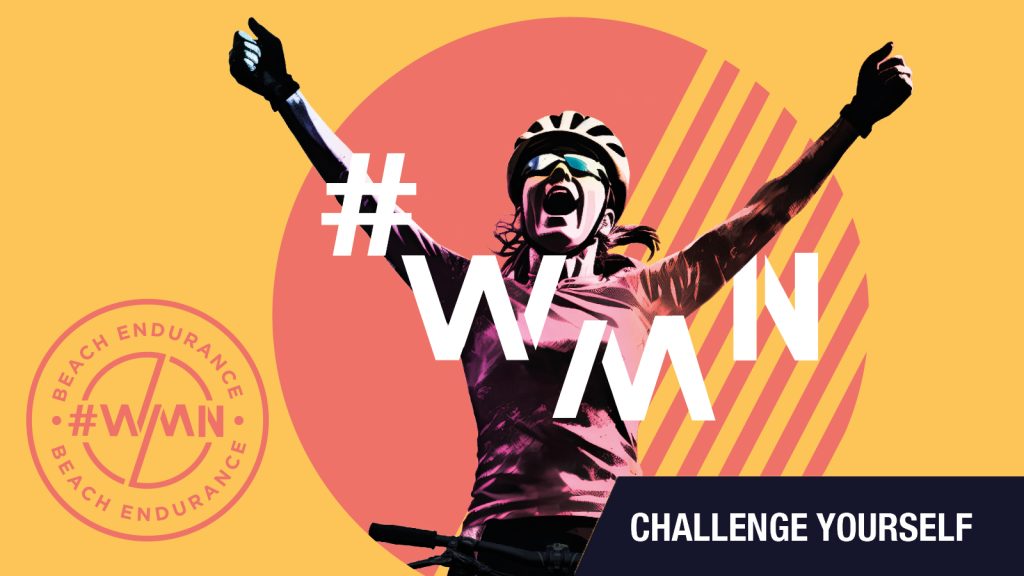 Panne Beach Endurance #WMN
This year, thanks to De Panne Beach Endurance #WMN, you can expect a serious dose of female empowerment. Because the "mother of all beach races" is, after all, clearly created with #WMN in mind.
Training schedule Start2BeachEndurance
This year, we are literally and figuratively pulling the doubters over the (finish) line with our Start2BeachEndurance.Every participant who registers for this course will receive an expertly compiled digital training schedule that guides you through every step on the way to a successful race day.
Panne Beach Endurance Kids
The Kids race gives talented kids between the ages of 10 and 16 the chance to get a taste of a mass start in a big race.
Aftermovie edition 2022
Immerse yourself in the experience of the Panne Beach Endurance

"The mother of all beach races"
Het Nieuwsblad
De Panne Beach Endurance is an international beach race for mountain bikes in which more than 1,000 riders from 6 countries participate.
This beach race was not only the first in Belgium, it is currently also the biggest. It is famous for its explosive mass start of more than 1,000 cyclists who all race over one and the same distance (52km).
The international nature of the race, with supplies in Bray Dunes over the border in France, the hill climb in Le Perroquet campsite (F) and numerous other obstacles make for a memorable experience that every cyclist must experience at least once.
Previous editions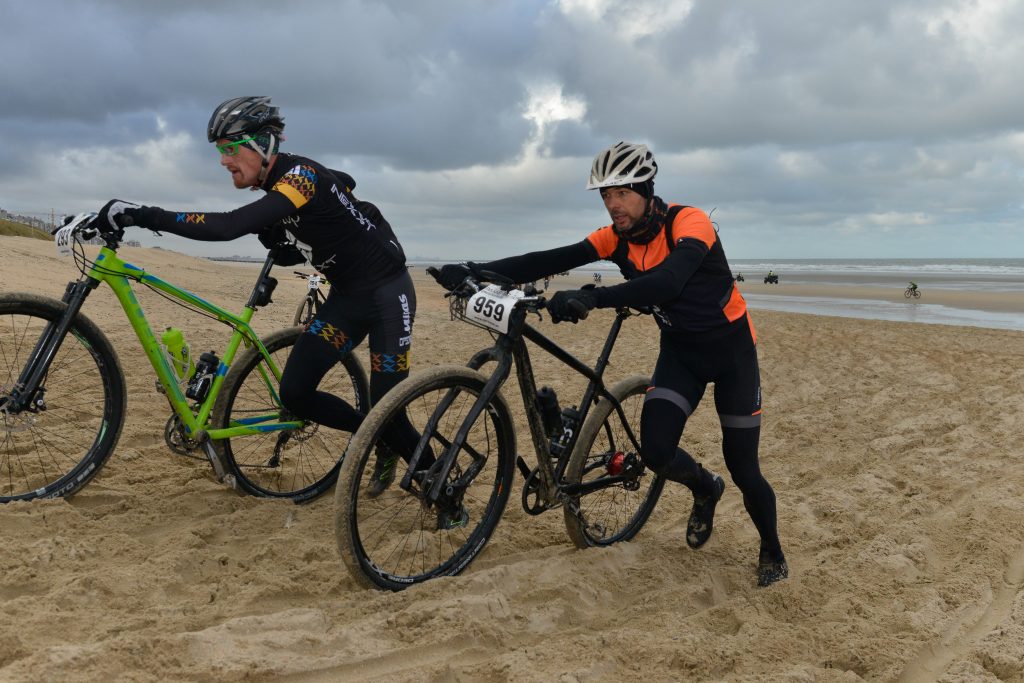 "The beach race of the year. Great experience and top organization! As a mountain biker you really don't want to miss this race: the beach and climbing the dunes are unique and the international setting completes it."